We'll get everything done sustainably so you can stress less and live more.
Save Time
When you organize your things, giving every object a home, then you'll know where they are, even when you're rushing out the door.
Reduce Stress
When everything is in it's place, you'll be able to relax and spend time doing what you love with friends and family.
Save Money
When you know what you have, you won't buy another because you didn't see it hiding in the back of your pantry behind the chips.
Improve Health
With all the clutter gone and gorgeous sustainable organizing products in their place, your home will be more healthy, as will you!
Our ecoOrganizing Services
With ecoOrganizing, you get all the benefits of professional organizing, with a natural, eco-friendly and healthy twist. When we organize your home with sustainable materials, it reduces the toxicity of your home, rather than adding to it with plastic bins & organizers. Leaving you with a beautiful and healthy space, containing only things you need and love!
Get More Details
We tend to waste so much time, money and resources through disorganization, buying the same things over and over again because we can't find them or they get spoiled lost in clutter. Look at my water bottles and bags! Jen helped me sort through my closets and drawers and took away all the stuff I don't need to donate to those in need. Feeling lighter and in control of my life. Thank you!

Lisa

Pacific Palisades
I can't recommend Jen more! She helped me organize my kid's room. Their room was supposed to be a loving and joyful place, but was overflowing with toys, books, stuffed animals, and old clothes. For so long I thought about using a professional organizer, but hadn't yet and am so happy I did. She worked closely with me to make sure the design, plan and approach was what I felt comfortable with. She regularly checked in with me and kept things on schedule, without being overbearing. And, her approach was personal and practical. Overall, it was amazing and now I walk into their room and only feel warmth and love - what a children's room is supposed to feel like. My kids love it too!! I'm already thinking about what I want to work on next with Jen!

Amy

Santa Barbara
Jen was great to work with. Very professional and thorough. Extremely calculated in her process. Once she gets everything planned and mapped out things go really quick. My closet came out great. Will hire her again in the future.

Perry

Irvine
You can't go wrong with these products…they help you get organized, look good while also making a positive impact on our planet!
Learn More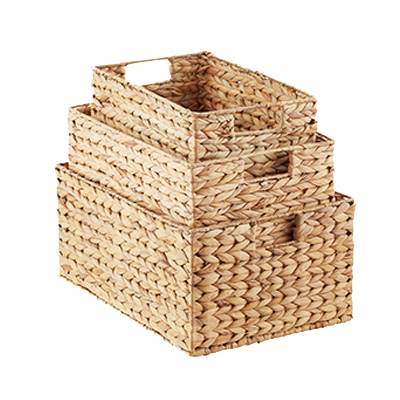 We restore a square foot of
kelp forest on the California
Coast for every client!
Clearing of sea urchins allows rapidly growing kelp to make a healthy kelp forest in a few months. This creates habitat for marine life and pulls carbon dioxide out of the atmosphere.