ecoFresh Organizing was born out of my love of organizing and my passion for the environment.  Over the years, I have gathered so much information about how to organize in a sustainable and environmentally mindful way, which has inspired me to share this knowledge with others.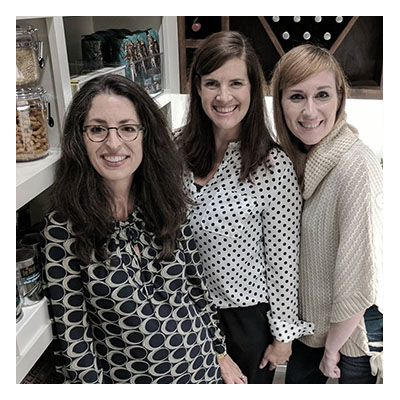 From a young age, I've been organized.  I remember preparing my school binders with color coded dividers and even volunteering to organize my teacher's desk at recess.  I listed organizing my closet as my third favorite hobby… yeah, I was that kid. I think I did these things because it filled me with a sense of ease, being able to bring thoughtfulness and order to any situation.
I was lucky to grow up in a small town, where I could ride my bike to the beach and spend hours exploring, scouring the sand for shells and natural treasures.  This also introduced me to the reality of litter and plastic on the shore. It made me want to contribute, picking up trash and learning more about recycling. I remember being so excited to use my first ceramic coffee cup with a silicone top!  Everytime I used my cup I felt inspired to learn more, and do more.
In 2015, I moved to Nashville and started working with Liz Jenkins who owns a professional organizing company called a fresh space.  I not only learned important organizing strategies from Liz, I also learned about mindful management of waste from the organization process, such as separating recycling from trash and getting rid of moving boxes using buy/sell/trade websites.  This opened my eyes to the possibility of combining environmental awareness with organizing.
I'm now back in California and am excited to get involved and connect with my community, working to learn even more about leading a sustainable lifestyle.  I have enjoyed making step-by-step changes in my own home, trying out different products, and finding what works. I understand that organizing can be overwhelming, but with my guidance it can be simple and hopefully even fun!