Simply put, virtual ecoOrganizing is the process of getting organized through remote work sessions led by a professional organizer via phone or online conferencing. You get 100% private, personal, one-on-one time with organizing expert, Jen Johansen. She'll walk you through the process, help create a plan of action and stay with you through the process till you're in the organized home you've always dreamed of!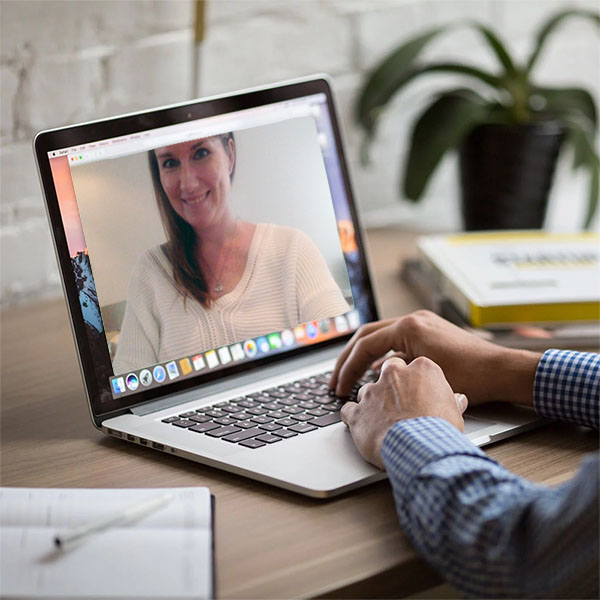 Discovery Call (30 min)
We will "meet" electronically to evaluate what area of your home or office is causing you frustration and you show us virtually the area to be worked on. We will create a schedule of what needs to be done, what you need for the job and set the date for our first organizing session.
Virtual Session (1 hour)
At our first session I will walk you through the process of decluttering and organizing your space. You do the work, I do the coaching and the cheering. We will be with you each step of the way sharing my years of experience in organizing with tips and strategies.
Homework & Email Support
In between sessions, you will complete the hands-on organizing homework we determined during the organizing session. You will receive an email from us with an outline of the tasks, recommended products and tips for completion. You'll also receive email support to ensure your success.
Follow-up Call (30 min)
We will schedule our next meeting to check in on your results. You set the calendar and determine when the work will be completed, and I'll be there to support you all along the way.
Benefits of Virtual Sessions
Flexibility
It's easier to fit into your busy schedule since the virtual sessions are shorter than in-person sessions.
Lower Cost
It's less expensive since the virtual sessions are shorter and you're doing the hands-on work yourself.
Complete Privacy
You don't have to bring anyone into your home for this service and you control what I can see in your home.
Accountability
With the plan and schedule you create with me, you'll be more likely to achieve your organizing goals!
Accessibility
You are able to work with a professional organizer, even if there is not one in your local area.
You'd Don't Want Visitors…
…so you can stay safe from COVID during these trying times.
You're Extremely Motivated…
…and committed to working toward your organizing goal.
You're Semi-Tech Savvy…
…and comfortable using technology on your phone, tablet or computer.
You're Physically Able…
…to do hands-on organizing work by yourself, or with help from supportive friends or family members.
You Have Reliable Internet…
…so we can have clear and uninterrupted virtual organizing sessions.
You're Busy…
…and don't have time for a longer in-person organizing sessions.